This assignment describes the difficulties and possible challenges in the international management of information systems. In many organizations, the need for a global approach to information system development and implementation has become increasingly important. Companies often have multiple subsidiaries located across different countries, each with their own language and cultural differences. Additionally, regulations governing data storage and privacy can vary from country to country.
The first challenge is communication between stakeholders in different countries. Language barriers must be addressed, as well as cultural differences that may lead to misunderstandings or miscommunication between teams. It is essential for project managers to create effective channels of communication between all parties involved so that everyone understands their roles and responsibilities clearly.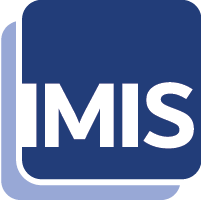 Another difficulty arises when it comes to data protection laws that may vary from country to country. Companies must be aware of and comply with the relevant laws in each country they operate in. This can prove to be a difficult task, as there may be conflicts between the requirements of different countries.
Lastly, it can also be challenging to manage an information system when working with remote teams located around the world. It is important to have a consistent process for employee onboarding and training, as well as ongoing performance management and feedback mechanisms. Additionally, tools such as collaboration software must be implemented for effective communication and document sharing across teams.
In conclusion, international management of information systems presents many difficulties and challenges that need to be addressed in order for organizations to succeed globally. By taking into account language barriers, data privacy laws, and remote teams, companies can create effective systems that support global operations.
References:
1. "International Information Systems in Business," International Business Machines Corporation, https://www.ibm.com/services/thought-leadership/international-information-systems-in-business
2. "Data Protection & Privacy Laws by Country," The Access Partnership, https://theaccesspartnership.com/data-protection-laws-by-country/
3. "5 Challenges to Overcome When Managing Remotely Across Different Countries," TalentLMS, https://www.talentlms.com/blog/challenges-managing-remotely/